`Battlestar Galactica Slot to Be Developed by Microgaming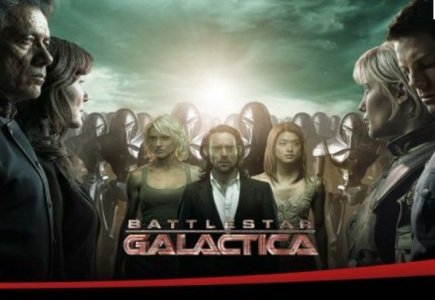 A new licensing agreement was nailed this week by the Isle of Man-based online gambling software provider Microgaming, securing the license to use the international hit scifi television series, Battlestar Galactica with NBCUniversal Television Consumer Products.
This story of the last remnants of humanity, struggling to find a new home while fleeing from their deadly Cylon enemies, saw four seasons, running between 2004 and 2009, and deserving to become one of the blockbusters in the world of online slots as well. It will be released later this year, announced a Microgaming spokesman.
Commenting on the deal, Roger Raatgever, CEO of Microgaming, said: "We are thrilled to be creating video slots which are light years ahead of the rest, based on one of the best television programmes of our time. We know we will do the Battlestar Galactica brand justice and that we will not only please our own base of players but exceed the expectations of the show&s fans. We plan to use our market leading software and years of expertise in the gaming industry to ensure that our video game slot will match the success of the show."
On the other side, Christopher Lucero, Director of Global Consumer Products for NBCUniversal Television added: "We are very happy to partner with Microgaming on the Battlestar Galactica online video slots. We&re confident that Microgaming can capture all of the action of BSG with the real-life exhilaration of online gaming; creating an exciting brand extension for Battlestar fans and gamers around the world."