Clickfun Casino Launches New Mobile App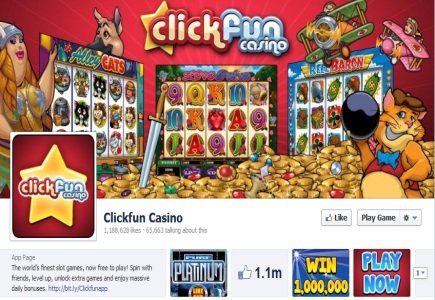 A Facebook social gaming casino dubbed Clickfun Casino this week went live with an iOS app whose free-play games are suitable for mobile devices.
The app allows players to play with a single balance and have the same status thanks to the synchronization of the app with the web and Facebook-based versions. Also, it offers players the same benefits, including free coins available hourly, the ability to send and receive in-game spin and coin gifts to and from friends, and level-up achievements that unlock more games, additional pay lines and bigger bets.
According to Daniel Fiske, CTO of Clickfun, "Our app is packed with the key features that our players love, and it&s free to install and play. We&ll continue to release new games to keep our players on their toes and the app at the forefront of social gaming on the move."