Hippodrome Casino in Deals with Microgaming and PokerStars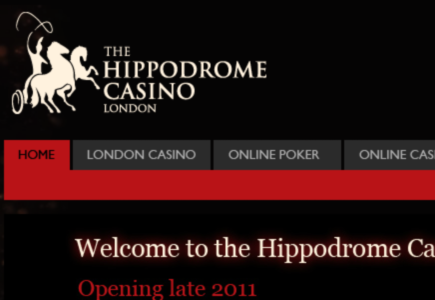 A report came this week that London's revamped Hippodrome Casino has entered deals with two major online gambling companies – Microgaming and PokerStars.
Providing more details about both the contracts, the casino stated that they both aim at creating significant online presence for the Hippodrome and boost its live poker room offering.
The deal with the online poker giant envisages that PokerStars will refurbish and re-brand the poker deck at the Hippodrome Casino to create the UK&s first PokerStars& poker room which will by 2013 host a range of new PokerStars& sponsored tournaments and special events. In return, they will be promoted on the site whose customer base includes 50 million registered players.
As part of the deal, PokerStars has also acquired a minority stakeholding in the Hippodrome Casino.
The other deal involves Microgaming which will be in charge of building Hippodrome Casino&s .com website, which will be operated by Betway Group. Based on the deal, Microgming will also provide the site with its suite of games and mobile gaming applications, while online poker on it will, of course, be provided by Pokerstars.
"We are delighted to welcome PokerStars and Microgaming into the Hippodrome Casino family. They bring unrivalled online profile and expertise that will allow us to harness the true potential of a bricks-and-mortar venue and its online presence," commented Simon Thomas, founder and chairman of the Hippodrome Casino.
On the other side, Guy Templer, Group Strategy Director for PokerStars, added that combining his company&s online and live poker expertise and success with Hippodrome is a natural thing.
"The Hippodrome has dramatically raised the quality bar for the UK casino industry. Together we will give poker players the same great poker experience, live 24/7 in the heart of London that they get from PokerStars online. We are looking forward to unveiling some great new live events for the UK poker market in 2013," he said.