Motley Fool Writer Believes Online Gambling is Imminent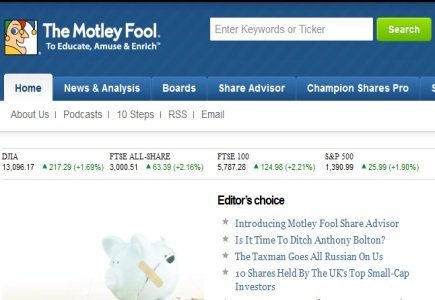 It&s only a matter of time when US legalization will come
According to Margie Nemcick-Cruz of The Motley Fool investment journal, the future of internet gambling in the US, with the more and more certain poker legalization, is only a matter of time. It will be a major boost for all those land gambling giants anxious to get into the market, she assessed.
In her article, she reminded that "In 2006, sneaky Republicans tacked a clause onto a national security bill, in an effort to pander to their right wing, religious base, that essentially made online poker illegal," adding that this caused many top companies to leave the US market, and struck quite a blow on investors.
As for the present, she referred to the PokerStars& takeover of Full Tilt Poker, assessing it as a shrewd move based on confidence in the likely legalization of the US internet poker market either at federal or state levels.
"I am here to tell you, unequivocally, it&s not a matter of if this takes place, so much as when. As poker is allowed in physical card rooms around the nation and defined by law as "a game of skill," eventually politicians are going to come to their senses, and legalize the online version of it, regulate it, and bolster state and national coffers through taxation of the providers, and the 7% of players who actually win," she opines.
She goes on to say that the legalization of online poker would immediately positively affect casino profits and margins, adding that despite the fact that the numbers would be small compared to overall revenues, they will almost certainly grow with time.
"It would give gaming companies a tremendously profitable revenue stream, as the entire casino player database would be employed to recruit customers.
"The advantage here would go to casino companies with the greatest number of players passing through its doors- MGM, Caesars, and Boyd Gaming, all of whom have casinos throughout the United States, while Wynn and Las Vegas Sands own fewer properties," she noted.
In her article, the writer also predicted numerous partnerships between online poker rooms and land-based casinos in order to secure US online licenses, noting that the Pokerstars – Wynn deal may be reinstated.
She concluded: "Despite the fact that I believe casinos will have tough times ahead as the U.S. economy deteriorates, I see the development of [online] poker legalization as a foregone conclusion, and a wind behind the sails of these mammoth ships."