New Country Bans at Bodog Europe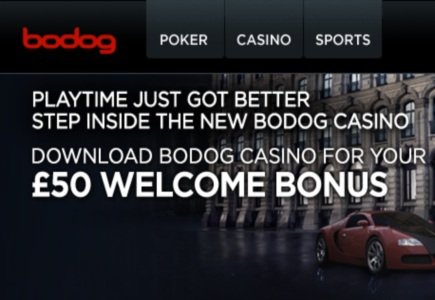 Certain jurisdictions get shut out
Numerous reports started coming over the weekend that UK-domained Bodog site started shutting out players from certain countries.
It appears that the site sent the bannedplayers an email, informing them that:
"Starting 30 August 2012, Bodog.co.uk will no longer process transactions in your jurisdiction.
"We recommend that you withdraw any balance you may have in your account by 30 August 2012. Minimum withdrawal amount is $/€/£10. After 30 August, we will adjust your balance to 0 to protect your funds. To withdraw your balance after 30 August, you will need to contact customer service at service@bodog.co.uk.
"Thank you for your understanding and we apologize for any inconvenience this may cause."
Approached for a comment on the reasons for the ban of certain countries, Bodog stated:
"The only countries affected are: Armenia, Azerbaijan, Belarus, Bosnia and Herzegovina, Bulgaria, Croatia, Estonia, Hungary, Israel, Kazakhstan, Latvia, Lithuania, Macedonia, Montenegro, Romania, Russian Federation, Serbia, Slovenia, Ukraine, and Uzbekistan.
"We feel it is better to concentrate on our strengths and where we can offer the best product. The Bodog brand is known for its high level of customer service & spreading ourselves too thinly to try and cover a huge amount of smaller markets was proving logistically difficult. Bodog.co.uk will concentrate on growing existing markets."
The company cannot really be blamed for denying its services in a number of these countries, which are notorious as being the sources of e-comm fraud.